SATs & Performance Tables
The tables below show the outcomes achieved by pupils in our school in Summer 2023.
Please note that this data is 'unverified'; our final 'verified' (checked) data will be shared with us by the Department for Education in Term 2. We will update this page at that time.
The national data shared below is also currently unverified, and may change slightly from the figures quoted when national datasets are released later this year. Where national datasets have not yet been made available from the DfE, we have used FFT (Fischer Family Trust) measures of national attainment; these are labelled *.
Please note that where a cohort contains 5 or fewer pupils, attainment and progress information is not shared.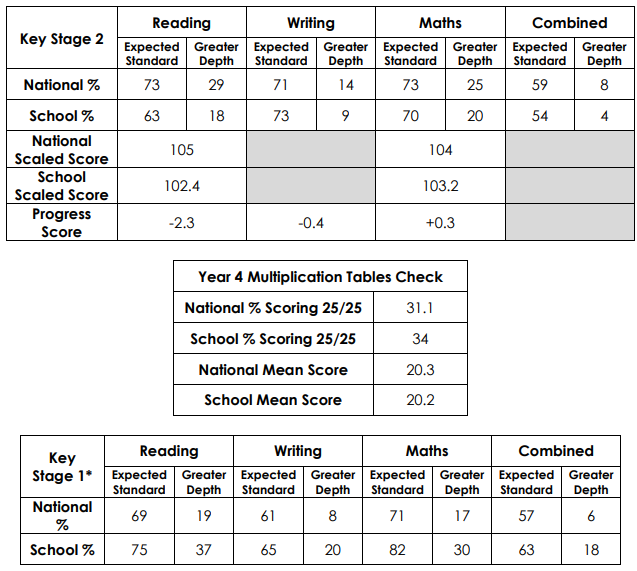 Click here to visit the DfE website to see our latest performance tables
---
2021/ 2022 Data
The government will not publish KS2 school level data for the 2021 to 2022 academic year. They have archived data from the 2018 to 2019 academic year because they recognise that the data from that year may not reflect the school's performance accurately.